Katie designed the interior to her client's request of maintaining the home's historical authenticity while adding a layer of modern details.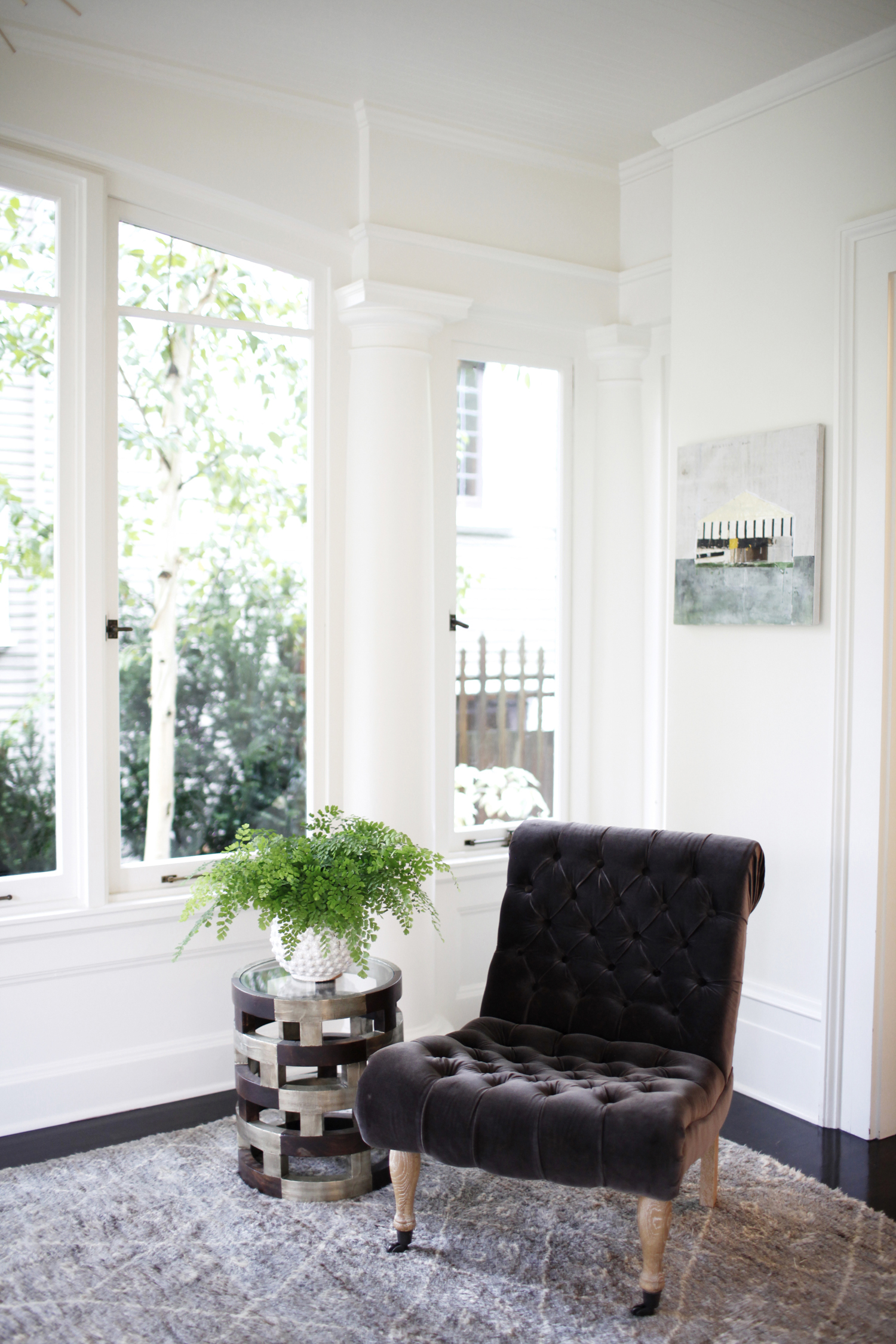 New millwork, wall panels, and cabinetry were designed and applied in the dining room, foyer, and living room spaces. The transition from old to new reads seamless.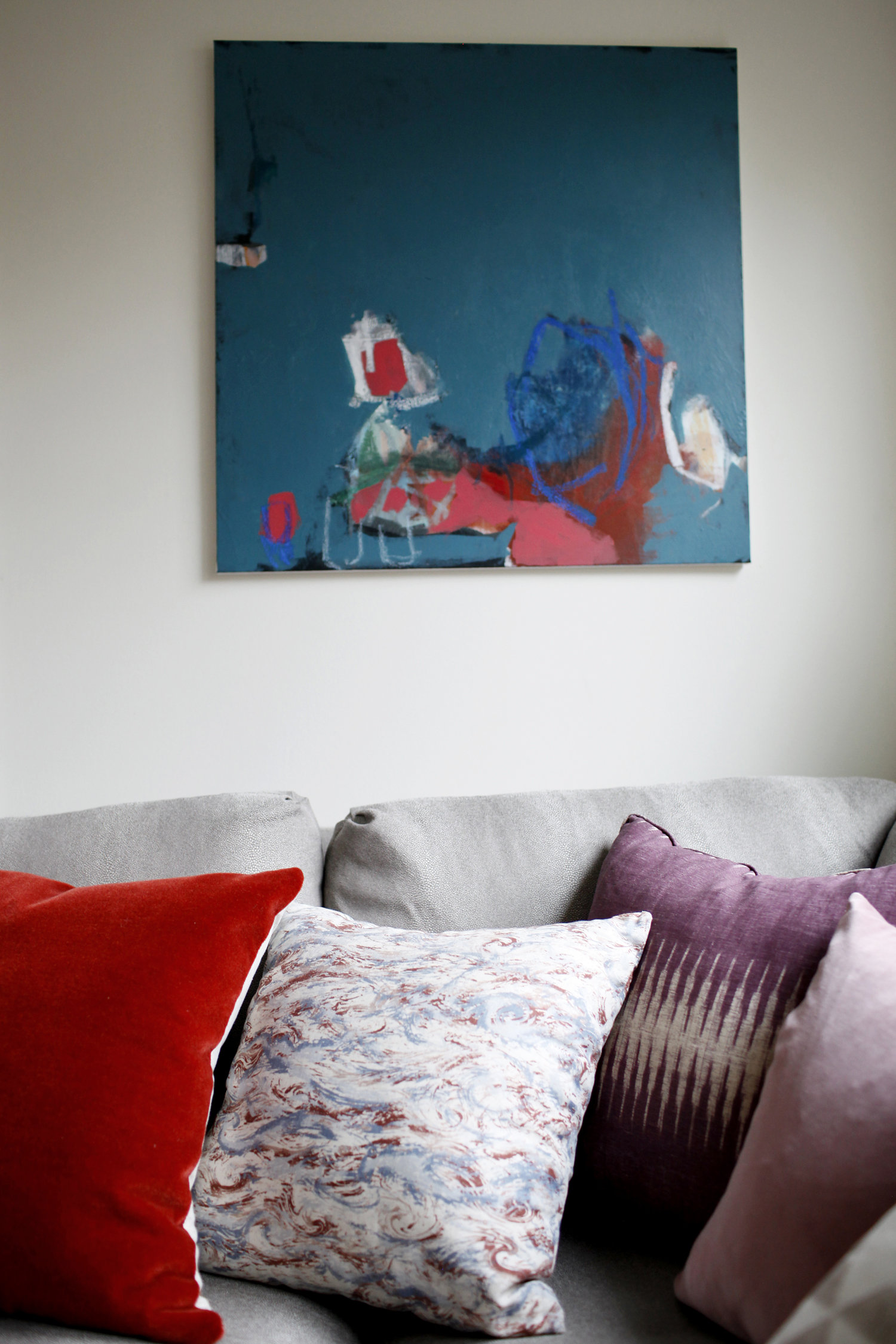 The color palette throughout the main floor translates fluidly, while unexpected. A well thought out priority for each and every home Katie designs.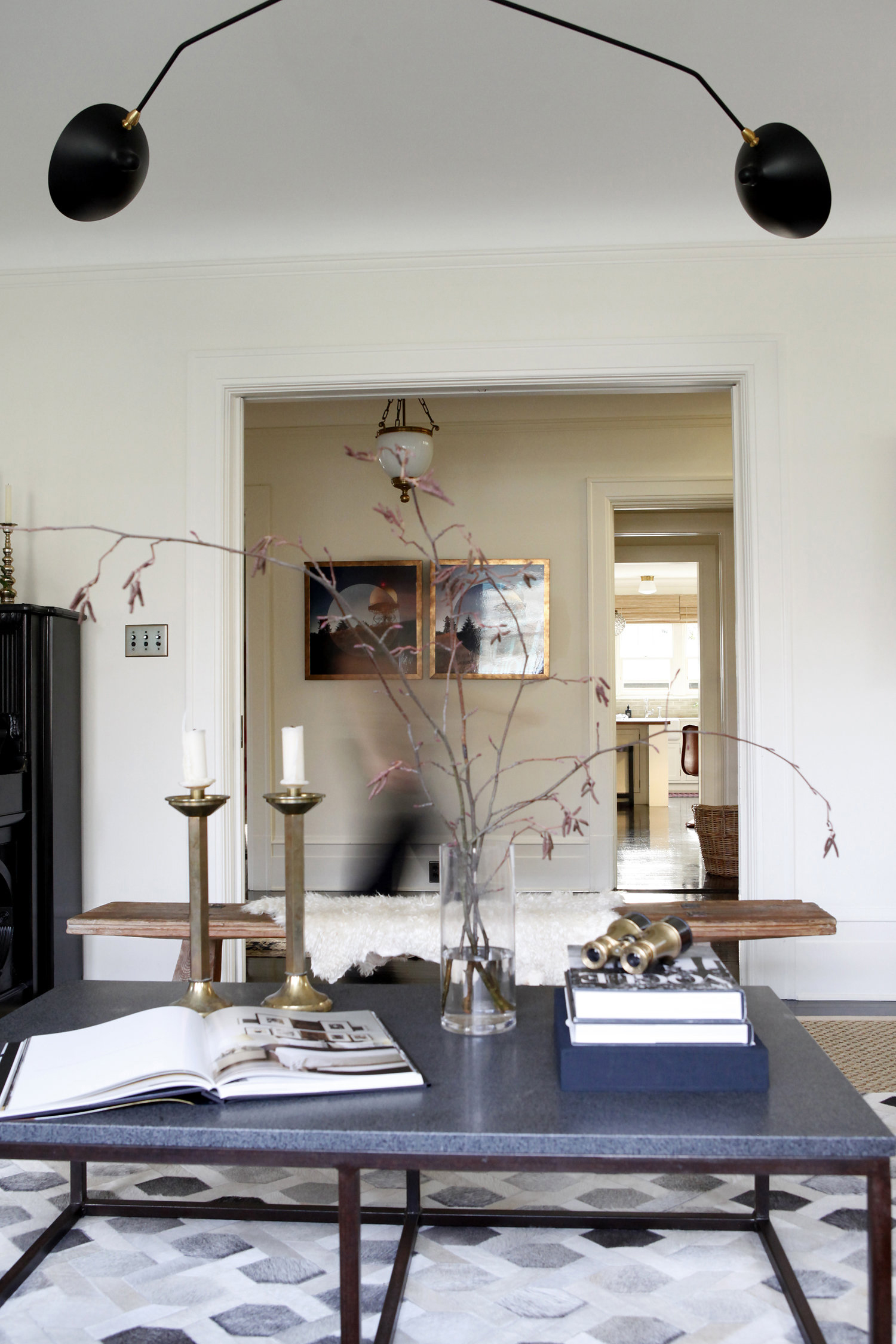 While many details read traditional, modern lines and materials can be seen throughout; from the acrylic armchair and Serge Mouille ceiling lamp, to the graphic floor coverings and fabrics.
With an open mind, the client never took themselves too seriously, leaning toward the unexpected and quirky instincts that drove their fine art selections and overall combinations of color, pattern, and texture.
By the time the top floor is furnished and accessorized, our guess is that this client will be itching to start all over again. It's just a hunch… but we will be more than eager to help them along.