Authenticity and simplicity took the lead as Katie developed the fresh, clean palette, finishes and patterns you see throughout the space.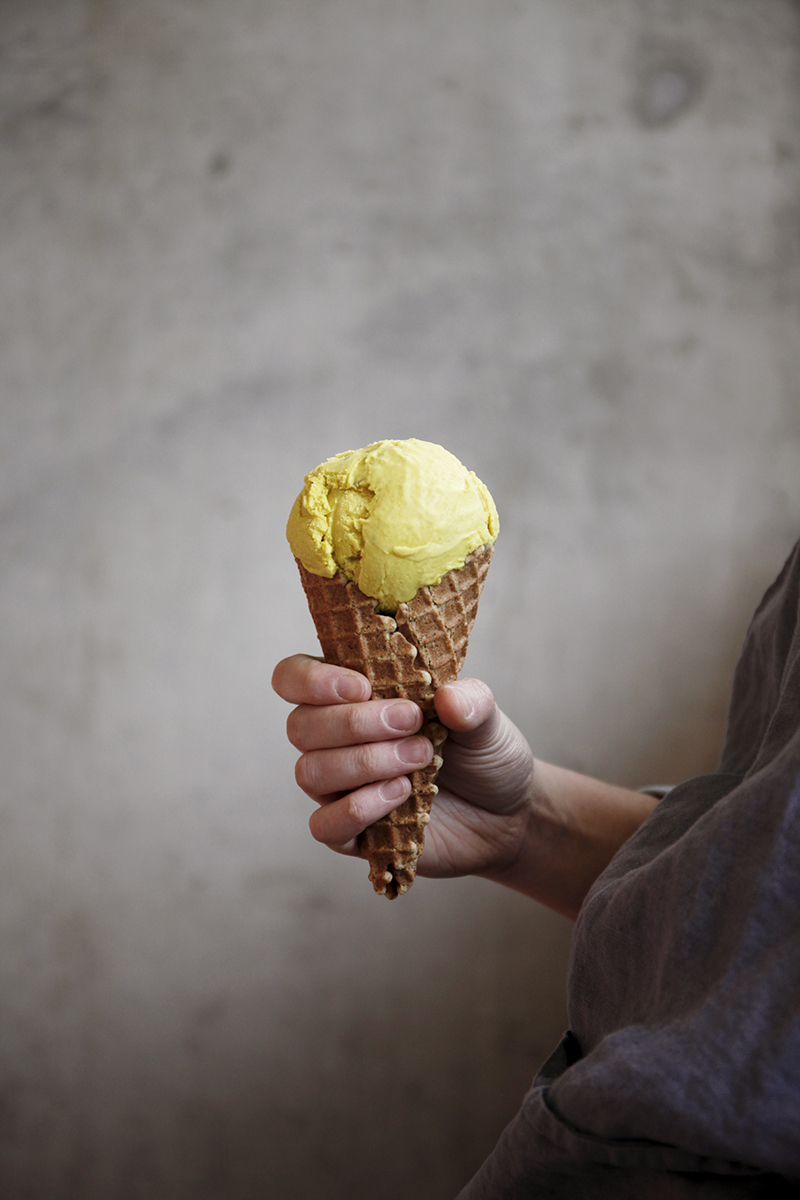 The team wanted to create a space that had a symbiotic relationship to the product, both encompassing purity and simplicity in a new and exiting way.
Katie's team applied wood panels from floor to ceiling and cased around each of the windows and doors. They decided to work with the existing concrete retaining wall, as it was an ideal backdrop and contrast to the brass framed mirror, and installed concrete counters and floors to play up the bright scoops of Frankie & Jo's ice cream.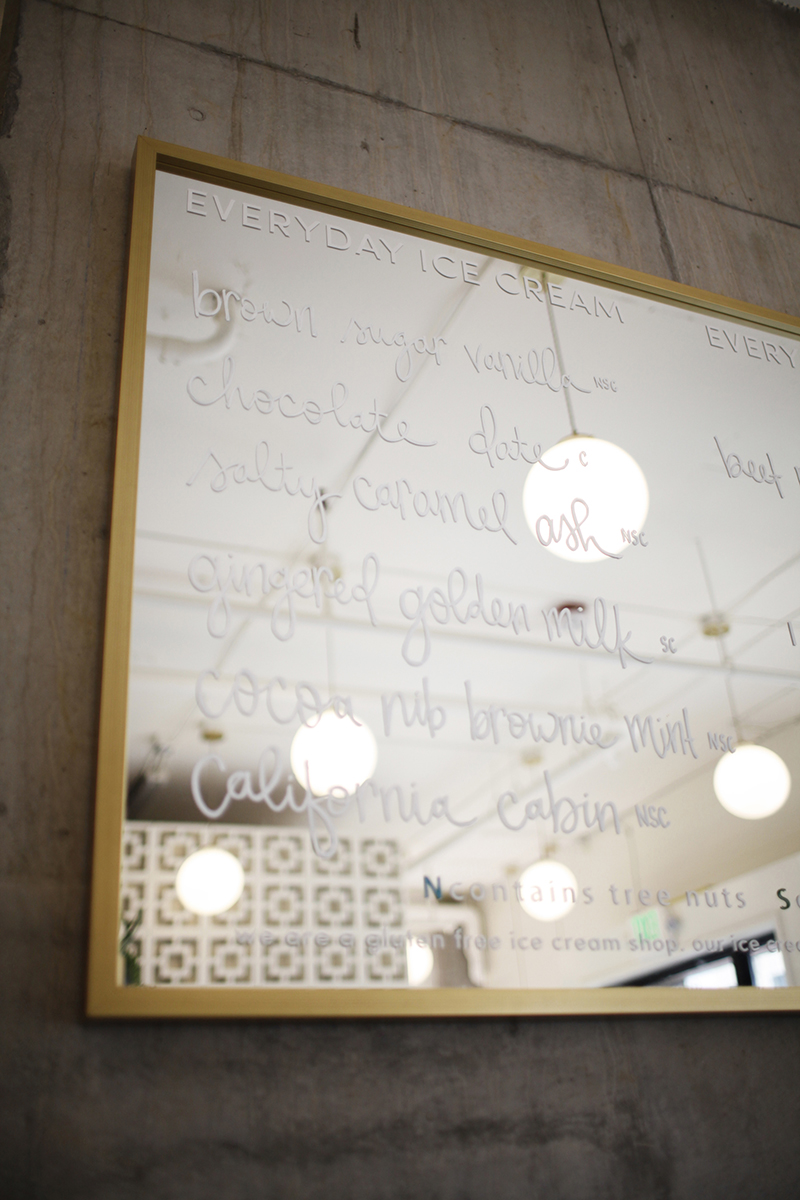 An oversized brass framed mirror serves as Frankie & Jo's menu while it brings a touch of Palm Springs glamour to the space.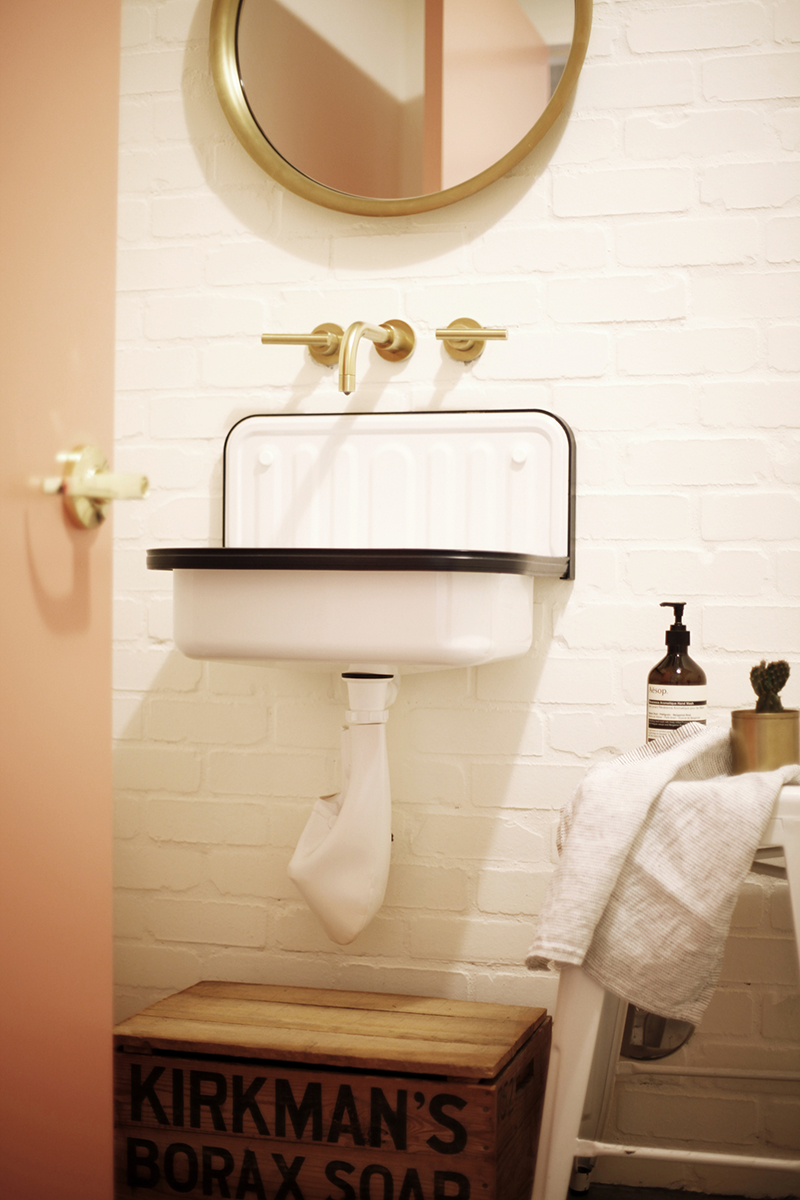 The bathroom, tucked away from the retail and kitchen spaces, gives a small nod to the overall easy breezy aesthetic featuring a wall mounted utility sink and brushed brass faucet.