Katie's team reinforced the necessary beams, siding, and leaking roof, and replaced all doors and windows. The team leveled out the floor with self leveling concrete, applied new sheet rock, and created a small enclosed space for the powder room in the Southeast corner of the structure.
Katie wanted the office space to feel like her brand, timeless traditional details with modern lines and amenities. After placing the powder room, office desk, and a Smeg fridge, she had a given amount of space remaining to design and place a small kitchenette.
Looking past the original dilapidated state of the building, what appealed to H2 most was that it was detached, which would allow Katie to work her magic on the entire structure and not have to be dependent on the surrounding buildings for curb appeal.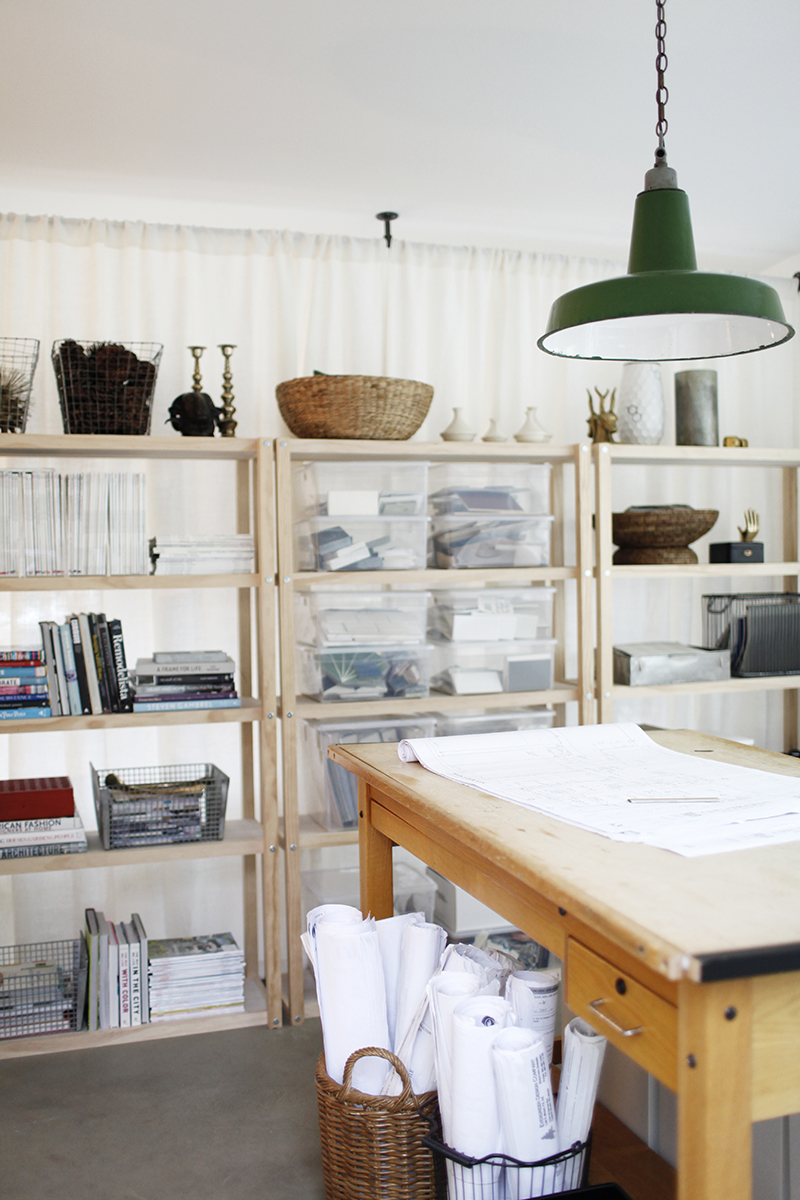 All the bins, baskets, and drawer storage in the office help keep things tidy and organized, making the creative environment conducive to getting things done.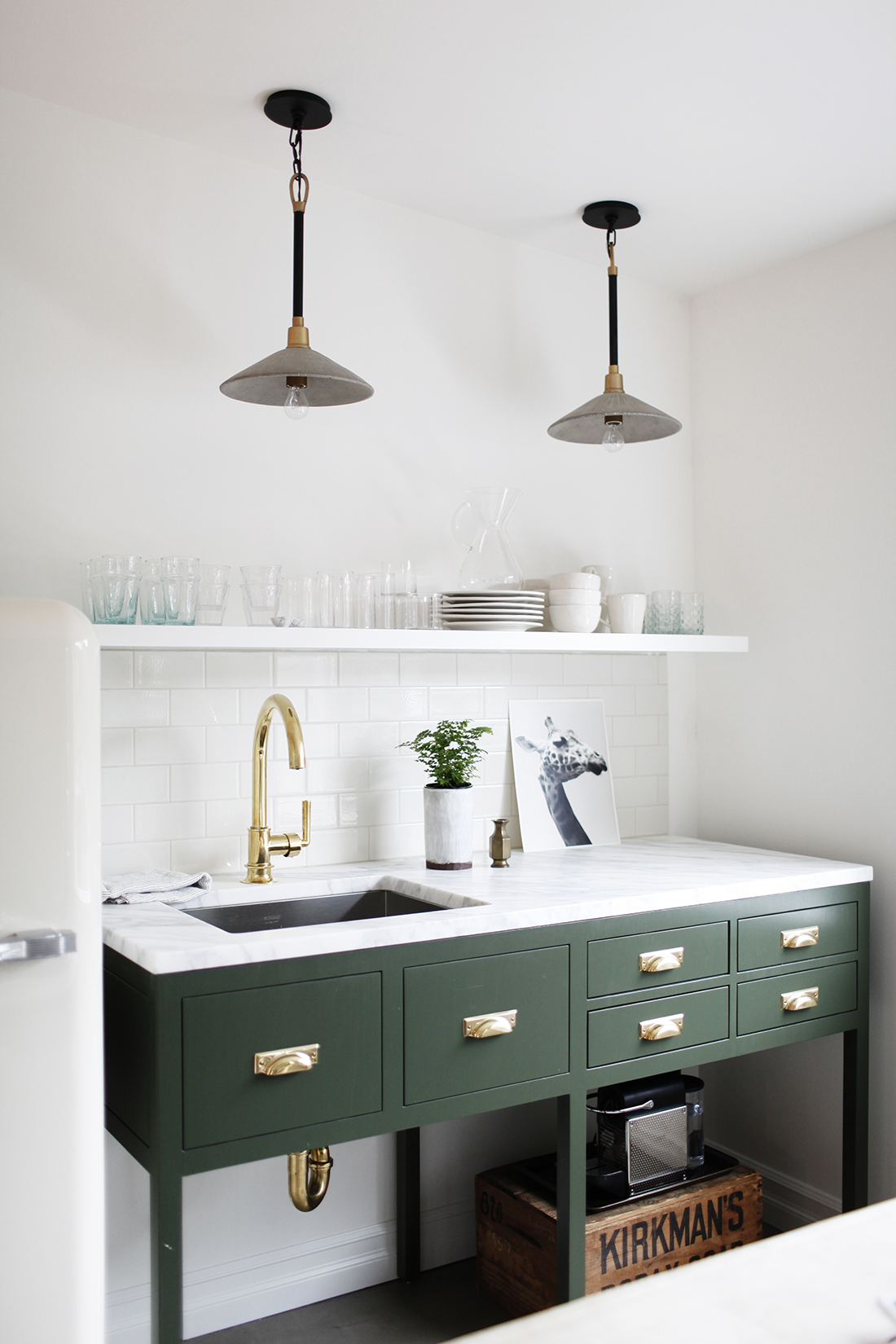 Each unique piece has it's role in the overall aesthetic of the space and are all important in creating the finished residential feel.
Greenery tucked into every corner highlights the natural materials used; from wood, marble, and glass, to copper, zinc, and steel.